CLIMATE TOOLS
CIRC's Climate Tools are a series of free, online applications that help sort, sift, systematize, visualize, and apply the volumes of data that have resulted from CIRC's and related climate research. 
The goal is simple.
We want to aid our fellow Pacific Northwest residents as they incorporate climate and weather information—from short-term forecasting (months) to long-term projections (decades)—into adaptation and resource management strategies designed to keep our region's wildernesses, communities, and businesses resilient and thriving now and into the future.   
Northwest Climate Toolbox
CIRC's Northwest Climate Toolbox provides timely climate and weather information to Pacific Northwest farmers, businesses, and resource managers. Filled with tools that map and visualize climate and weather conditions, the Toolbox helps its users better manage their financial and natural resources by giving them the information they need to respond to and plan for weather and climate impacts.
The Northwest Climate Toolbox Workbook
The Northwest Climate Toolbox Workbook provides step-by-step instructions for using the Northwest Climate Toolbox. The Toolbox and the workbook are meant to aid and empower you to discover and craft what we are calling climate data stories, narratives outlining the climate impacts and trends relevant to your community.
Ultimately, the CIRC team hopes to see your climate data story used to inform climate adaptation strategies in your community. Let us know what you think of the workbook and Toolbox and how we can improve them to meet your needs. 
Email us: pnw.circ@oregonstate.edu.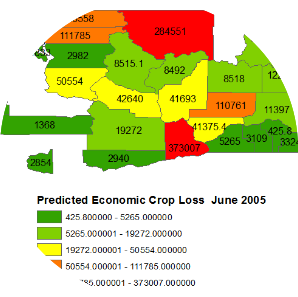 Agricultural Data Mining Systems
CIRC's Data Mining team is currently collecting data from federal, state, and municipal repositories and then sifting through that information using sophisticated data mining techniques empowered by machine learning. The goal is to discover useful patterns and relationships and turn them into science that can be put to work for our fellow Pacific Northwest community members as we plan for climate change.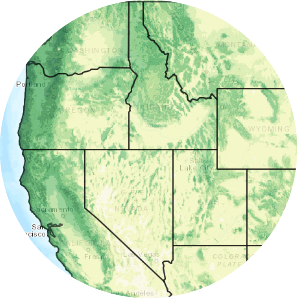 Integrated Scenarios
Integrated Scenarios of the Future Northwest Environment (Integrated Scenarios) employs the latest climate science to understand what the Pacific Northwest will look like under climate change throughout this century.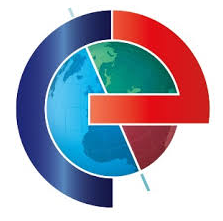 Climate Engine
The Climate Engine is a single interface tool for enabling access to climate and remotely sensed data hosted on Google Earth Engine (GEE). 
The Northwest Climate Toolbox vs. Climate Engine
This document outlines the differences, strengths, and synergies between the Northwest Climate Toolbox and Climate Engine. Both the Northwest Climate Toolbox and Climate Engine use common datasets that address similar concerns related to climate, such as drought and impacts to agriculture. However, the Northwest Climate Toolbox and Climate Engine have different functionality and, as a result, different end-users.